Custom Foot Orthoses
The human foot has 28 bones, 19 muscles and 107 ligaments. It is no wonder that we are prone to pain and discomfort, some of us on a daily basis! When the pain or discomfort is too much, or if there is an underlying disease process, many turn to the use of foot orthoses, commonly called foot orthotics.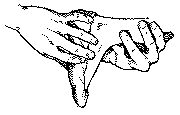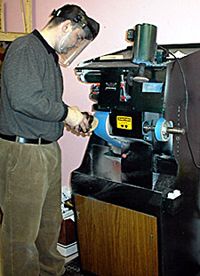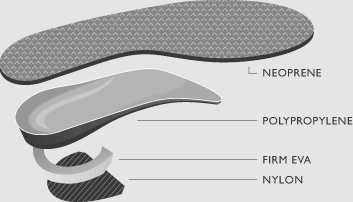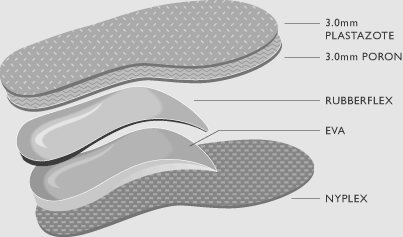 Foot orthoses are dispensed by many individuals, however a select group of medical practitioners are appropriately trained to dispense custom foot orthoses. A Certified Pedorthist (Canada) is one of the few medical professionals educated in the design, fit, manufacture, and modification of footwear and foot orthoses.
Communication with your doctor is essential in treating your foot, or foot related pain. Your doctor will be able to rule out global diagnoses, and determine if referral to a specialist or directly to a Certified Pedorthist (Canada) is warranted. Once you have a referral (prescription) an assessment appointment is then booked.
Following the assessment, a treatment plan id devised. This can include referral to allied health care practitioners (physiotherapist, chiropractor, massage therapist, chiropodist) improved footwear, footwear modification, off the shelf insoles or custom made foot orthotics.
There are a number of methods used to obtain a three-dimensional image of the foot to manufacture foot orthoses. At Stride Orthopaedics & Footwear, we use either a plaster slipper cast, or a semi-weight bearing foam impression. There are a number of materials used to make a huge variety of foot orthoses. Custom foot orthoses are classified into two types; Functional and Accommodative. The determination is based on diagnosis, age, weight, activity, and the results of the Pedorthic Assessment.
There has been an unfortunate increase in the number of fraudulent claims to insurance providers and third party funding agencies like Workplace Safety and Insurance Board, Veterans Affairs Canada, and Social Services. To help clarify the definitions and types of products available the Pedorthic Association of Canada has developed a position statement on foot orthoses to clarify the matter