Modifying your movement
A Functional Foot Orthotic is designed to change the way your feet sit and move during weight bearing activity. Many of our pains in the lower limb are caused by an unnatural or inefficient movement at the foot. By realigning the foot, a positive change can be realized at the ankle, knee and insome cases the hip and low back.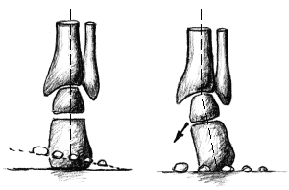 A functional orthotic is typically manufactured of a semi-rigid to rigid material, and can have a variety of additions including a full length top cover, metatarsal supports, and extrinsinc posting. No two custom foot orthoses are alike.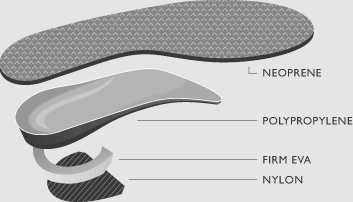 Fuctional Foot Orthoses are used in treatment of many ailments including plantar fasciitis, posterior tibialis tendonitis, hallux valgus (bunions), medial tibial stress syndrome (shin splints), chondromalacia pattelae (knee pain), iliotibial band friction syndrome, and more.