COVID-19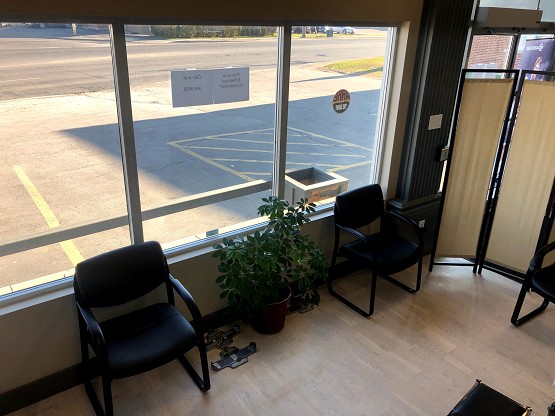 UPDATED 13-NOVEMBER-2020
Hello Thunder Bay & Northewestern Ontario,
We are on to Phase 3 of our return to opening!
In light of the recent news briefings from the Federal, Provincial and Municipal governments, and in concert with our professional Colleges and Association, we have called back our Clinical and Fitting Staff for a return to modified operations! But what does this mean, what are we at Stride Orthopaedics doing, and what can we do FOR YOU? We have developed our own version of PPE...
Protection
We are all wearing masks, and in compliance with the Health Unit, all patrons must do the same.
We have invested in an entire system of cleaning supplies, and have increased the frequency and thoroughness of our protocols
We have added additional pre- and post-appointment cleaning protocols
We have installed polycarbonate guards to protect our staff, patients and patrons
Procedures
We have modified the timing of our appointments to minimize overlap between clinicians and patients
We will be asking all patients to attend their appointments in the clinic alone, unless a care giver or parent must be present
All interactions with the public will be on a 1:1 ratio. Once we have maxed out this ratio, the doors will be locked until we are back in balance.
If the doors are locked, feel free to call and we can give you an approximate wait time.
All individuals entering the facility will be screened, will have their hands sanitized, and will we ask you to bring a mask
Curb Side delivery of orders, and delivery of orders to your door will remain options.
Education
All of our clinical staff have gone through educational initiatives with the Pedorthic Association of Canada
We are in constant contact with the College of Pedorthics of Canada, as well as the College of Kinesiologists of Ontario
We are following Best Practices Guidelines of both regulatory bodies, the District Health Unit, and the Public Health Agency of Canada