COVID-19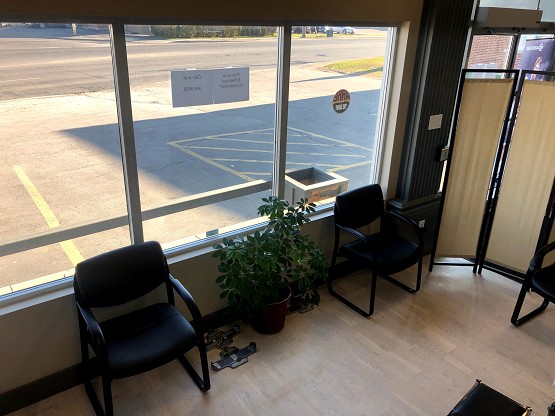 UPDATED 11-MAY-2020
Hello Thunder Bay & Northewestern Ontario,
We are on to Phase 1 of our return to opening!
In light of the recent news briefings from the Federal and Provincial governments, and in concert with our professional Colleges and Association, we have called back our Clinical Staff in preparation for a return to modified operations! But what does this mean, what are we at Stride Orthopaedics doing, and what can we do FOR YOU? We have developed our own version of PPE...
Preparations
We have invested in an entire system of cleaning supplies, and have increased the frequency and thoroughness of our protocols
We have added additional pre- and post-appointment cleaning protocols
We are installing polycarbonate guards to protect our staff, patients and patrons
Procedures
We will be modifying the timing of our appointments to minimize overlap between clinicians and patients
We will be asking all patients to attend their appointments in the clinic alone, unless a care giver or parent must be present
All interactions with the public will be booked by appointment, including footwear fittings
All individuals entering the facility will be screened, will have their hands sanitized, and will be provided with a mask
Curb Side delivery of orders, and delivery of orders to your door will remain options.
Education
All of our clinical staff have gone through educational initiatives with the Pedorthic Association of Canada
We are in constant contact with the College of Pedorthics of Canada, as well as the College of Kinesiologists of Ontario
We are following Best Practices Guidelines of both regulatory bodies, the District Health Unit, and the Public Health Agency of Canada
Stride Footwear Patrons and Customers
If you are a health care provider, currently working to keep our community safe; If you are in food service, and still working to feed our community; If you are in postal, parcel delivery or trucking and working to keep the shelves full - we want to help you.
If you know your style and size (or are already in our system) we will deliver your footwear if we have it in stock - or ship it within the region - at no charge to you. Call it "White (surgical) Glove Service". Keep in mind, we are working with the inventory we currently have, and there will be no returns (for safety precautions). This goes for refills on compression stockings or other over-the-counter devices like insoles.
You can DM us or call the Clinic at 344-9608 (or in the region call toll free 1-866-344-9608).
Our Spring/Summer inventory is arriving shortly, although we have chosen to pare it down due to the shortened season. Look to our Social Media Channels (Facebook and Instagram) for updates on the arrivals!
Stride Orthopaedics Patients
While our clinical staff are in the office, we are not yet able to see patients in-facility. We have chosen to triage our most vulnerable patients – those with active ulcers, at-risk for development of complications due to systemic disease.
If you would like to have your devices dispensed, we are offering car-side-service. We will come out to your vehicle and grab your footwear. We will trim and shape your devices, all while you wait in your vehicle. As well, we can do the same for special ordered footwear that may have arrived during this time.
If you require a new ankle brace, walking cast, knee brace or compression stockings...please call us and we can figure out the best way to address your needs.
If you would like to set up a virtual appointment, utilizing FaceTime, Zoom or Skype, we can arrange for this as well. There are often simple adjustments to lacing, activities, and range of motion that we can suggest.
We are doing our best to help you, especially those that are required to report for work during these trying times.
Yours in health,

Richard, Tarja and our Clinical Staff (Maggie, Allison and Katherine)